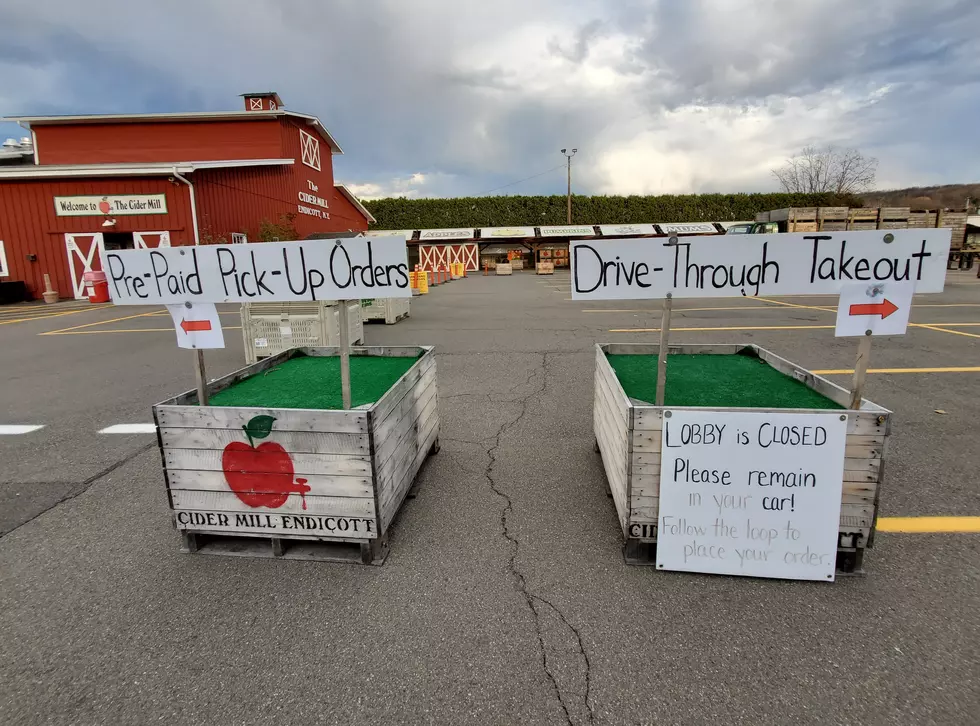 Endicott's Cider Mill Ready for a "Drive-Thru" Thanksgiving Week
Photo: Bob Joseph/WNBF News
It will be the busiest week of the Cider Mill's most unusual season but the folks at the Endicott business say they're prepared for what will be a "drive-thru" experience.
People will flock to the beloved landmark on Nanticoke Avenue in the Union District to pick up Thanksgiving pies, doughnuts and other treats.
Assistant manager Brent Natzle says although the lobby is closed due to Covid-19 health guidelines, things should run smoothly as customers stop by for pre-ordered items or use the drive-thru service.
Natzle says most people have accepted the changes that have been made since the Cider Mill opened for the season in August. Customers initially were able to go inside but the lobby recently was closed as coronavirus cases began rising.
Fewer people now are working at the Cider Mill because of the operational changes. Natzle said the business this year started with about 55 employees. That's been reduced to around 20 workers.
One thing that won't change this year is the closing day for the season. Natzle said the Cider Mill will close at 6 p.m. December 1. After that, fans will have to wait until next August.
Enter your number to get our free mobile app
For breaking news and updates on developing stories, follow @BinghamtonNow on Twitter.
The Interesting but Somewhat Confusing Origin of the Presidential Turkey Pardon