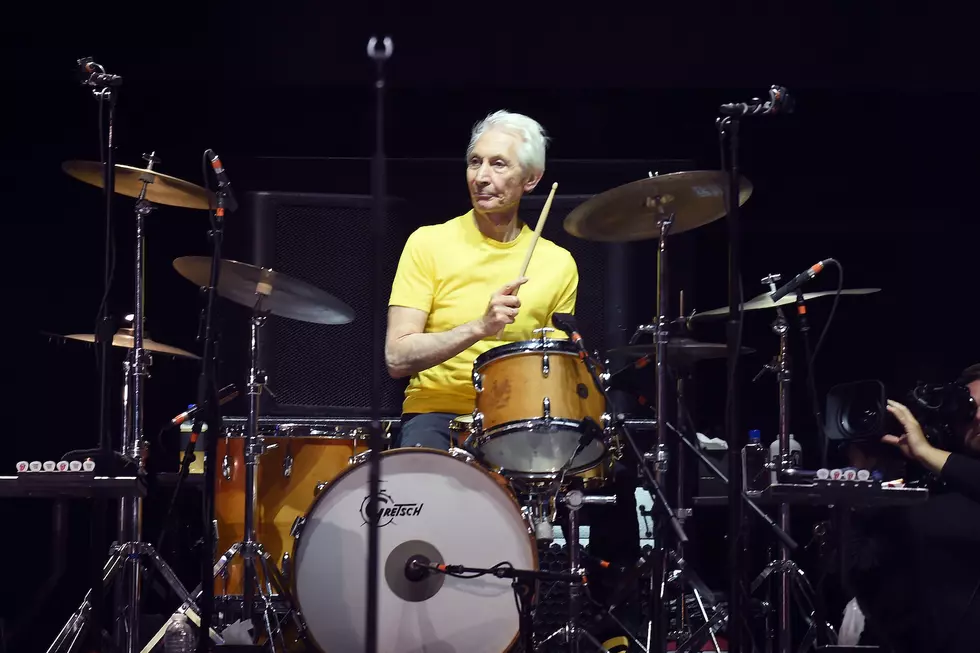 Charlie Watts Is Fine With It If the Rolling Stones Break Up
Kevin Winter, Getty Images
"I love playing the drums, and I love playing with Mick [Jagger] and Keith [Richards] and Ronnie [Wood]," Watts, 76, recently told the Guardian. "I don't know about the rest of it. It wouldn't bother me if the Rolling Stones said 'That's it – enough.'" The Stones will appear across the U.K. and Europe between May and July.
These are their first dates in the U.K. in five years. Pre-sales for most of the shows in the No Filter Tour began today.
A lot is riding on Watts. It's possible that the Rolling Stones would call it quits rather than continue without their longtime drummer. In the past, Richards has said "there couldn't be a Rolling Stones without Charlie Watts."
Now more than five decades into a remarkable career with the band, Watts admitted  he's uncertain about what might come next. "I don't know what I would do if I stopped," he said. "The big worry for me is being well enough. We don't work like we used to, fortunately. There are huge gaps between each show."
If and when it happens, Watts hopes that the Rolling Stones' inevitable end won't be a point of contention. "I would hate it to dissolve not amicably," Watts added. "I would like Mick to say, or me or Keith or whoever, 'I don't want to do it anymore,' for whatever reason, and we just say, 'That's it.' I wouldn't want it to be an argument or whatever."
In the meantime, Watts said he's focused on the task at hand, rather than on the bigger question of whether this is, in fact, the Rolling Stones' last tour. "For me, I would like to be standing on Sunday, 8 July, at the end of the [tour-closing] show in Warsaw," Watts said. "That's as far as I can see."