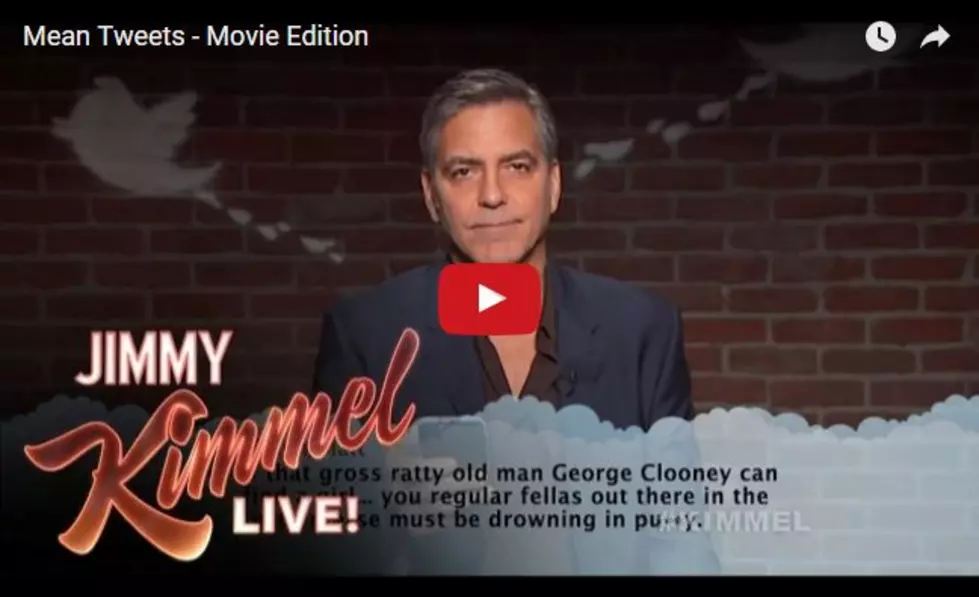 Celebrities Read Mean Tweets – Movie Edition
via YouTube
Well, the Oscars are almost here again, and what better way to celebrate than to watch more users in the Twitterverse just plain eviscerating more celebrities on Jimmy Kimmel Live. These are always good for a laugh:
Seth Rogen, George Clooney, Susan Surandon, Kevin Costner, Oscar Isaac, and several more all get roasted while reading 'Mean Tweets' directed at them on Kimmel... but be sure to stay for the ending because watching Sean Penn get called a scrotum face via Twitter is well worth it!
"I hate when Zach Galifianakis plays serious roles, that's what Dakota Fanning is for."
(the look on Zach's oversize-browed face says it all)