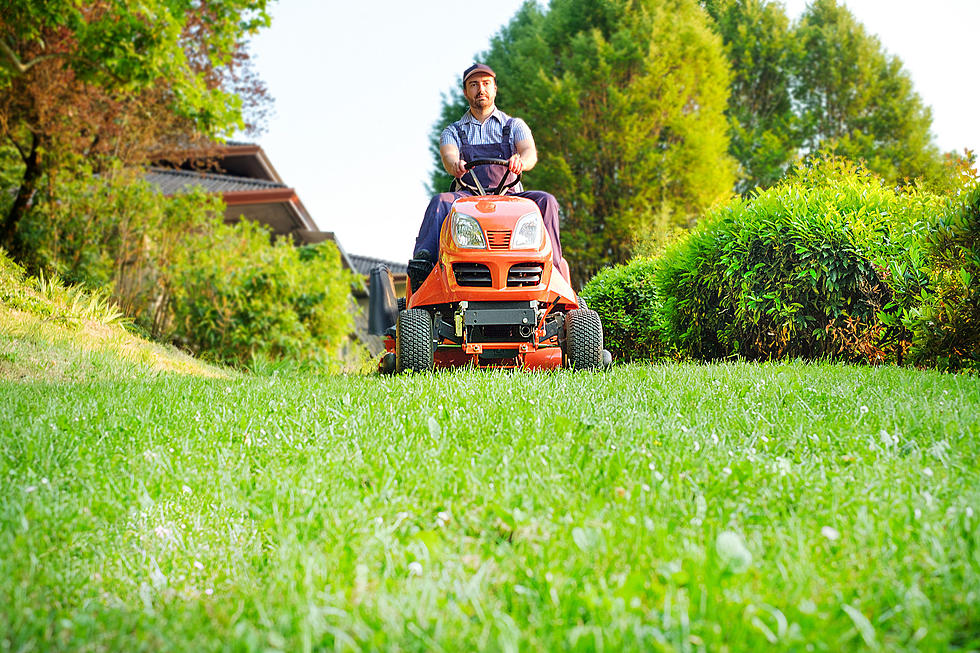 Can You Get a DWI on a Lawnmower?
tommaso79/Getty Images
Short answer is yes, and it happened in Florida.
First, we will never recommend driving anything after you've had to much to drink, just not the smartest thing you can do. Second if you choose to have a beer or two while mowing your lawn, the choice is yours and you shouldn't get in trouble for doing it as long as you stay off of any public roads.
A 48-year-old guy named Paul Burke from, you guessed it Florida, Fort McCoy to be exact, was recently charged with two felonies for riding his lawnmower while under the influence according to the Smoking Gun.
Now Paul wasn't just trying to mow his lawn, he was driving the mower on the HIGHWAY and that's why the police pulled him over. They tried to get him to do the field sobriety tests but Paul refused and was arrested. Police said that Paul has had previous DUI convictions.
Yes if you drive anything drunk on public roads, you can get a DWI according to Lawyers.com but they also said that " If you were mowing your own backyard and you were drunk, you should not have been arrested for DUI (other charges might apply, however)."
Also I know that most of us aren't dumb but I feel like I should remind everyone the rule I follow when it comes to adult beverages and driving is, that if it moves and I've had anything to drink, I don't even try to drive it, lawnmower, bike, car, ANYTHING! Stay safe folks!
Flags From All Across the Hudson Valley