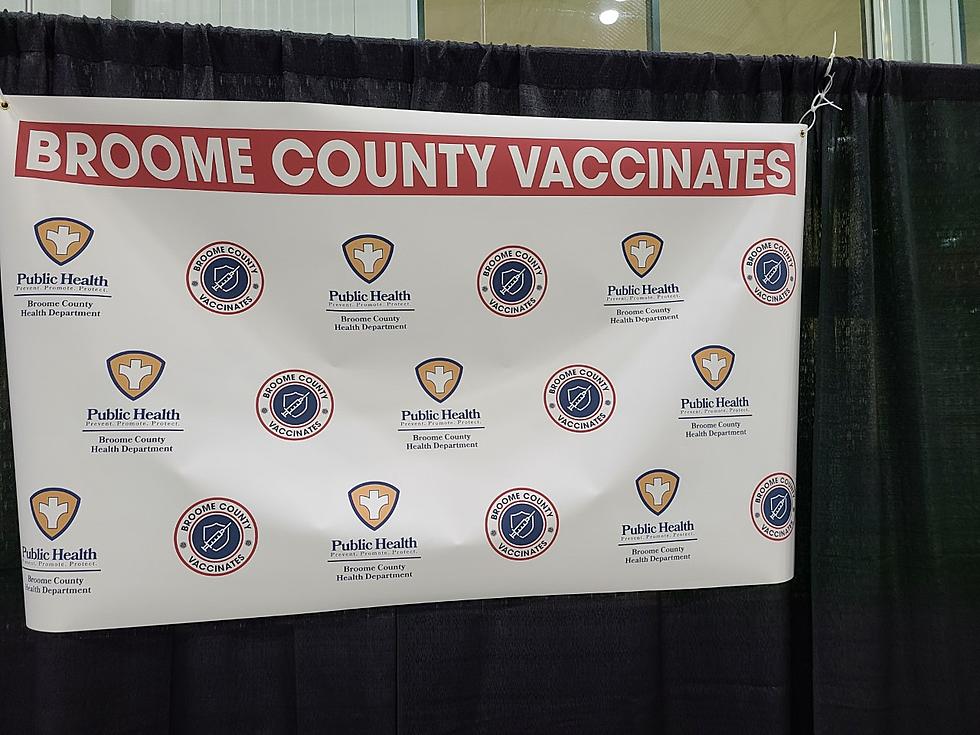 Broome Residents Urged to Check for Open Vaccination Apppointments
Kathy Whyte/ WNBF News
Broome County Executive Jason Garnar is encouraging people to check the county website, gobroomecounty.com, often as COVID-19 vaccination appointments have been added several times this week, often without prior announcement, as additional doses come in.
Garnar says the County waits to schedule pods until they have vaccines in-hand so appointments won't have to be moved.
Late in the morning March 17,  a pod for Monday, March 22 was added with 600 doses of the Pfizer vaccine (as of 5 a.m. March 18, 180 doses were left).
Last week, the county posted appointments for a Saint Patrick's Day pod at the Broome Community College Ice Center that had the only one-dose Johnson and Johnson vaccine available to those age 60 and over in the county so-far.  There had been 250 doses for the March 17 session that were snapped up in less than 12 hours after the posting appeared on the county's website.
Other sessions for March 18 and 19, with 600 first-doses each day of the Pfizer vaccine, filled up within about 24 hours of being posted online.
Garnar officially announced the March 22 pod to administer 600 shots at a 3 p.m. news briefing March 17 but at that time more than half the appointments for doses had already been snapped up.
In addition to being able to schedule appointments for the county-operated pods at B-C-C on the county website, residents can find the link to the New York State scheduling site on the same page.  The nearest state site is at the former Gannett publishing facility in Johnson City and can give shots to anyone who is eligible, not just certain priority groups.
The 40 Best Cover Songs by Rock Bands