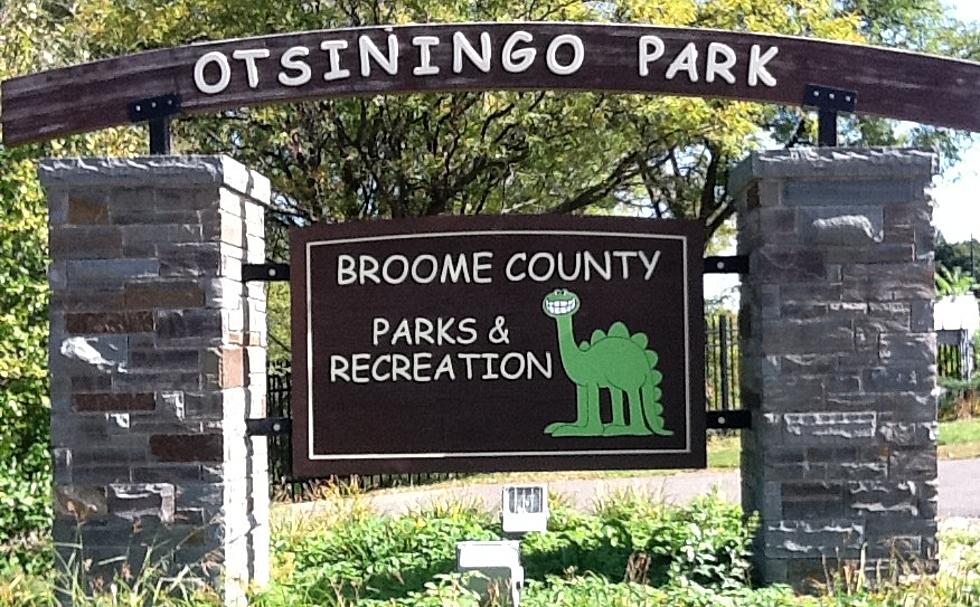 Final Night For 'Broome Bands Together' At Otsiningo Park
Bob Joseph/WNBF News
Whenever we go to a concert, one of the highlights is the encore. We know it's going to be a song or songs that we will absolutely love. I play a little game and try to guess what the final song of the night will be.
I was at the Old Dominion concert on Saturday night and my encore guess was "Make It Sweet." That was the last song of the evening and I was a winner. I didn't win a prize but that was beside the point.
The reason that I mention the encore is because that is what we are getting this evening at Otsiningo Park. The "Broome Bands Together Summer Concert Series" was supposed to be done on Tuesday, August 17th but we are getting an encore.
Broome Bands Together With Wreckless Marci
Tonight, Tuesday, August 31st will be the final concert in the series. Wreckless Marci will be performing tonight from 6 to 8 p.m. Bring a lawn chair or blanket and get ready to dance in the grass tonight.
This is actually a make-up event because their show on the 17th was rained out and it'll happen tonight before we get the remnants of  IDA hit with the big rain in our area tomorrow.
The event is free but you are encouraged to bring a non-perishable food item for CHOW. If you get hungry at tonight's event, there will be food and drink available. Let's just hope the weather holds off long enough.
You can go here for all the latest happenings at Otsiningo Park and the Broome Bands Together event.
The next concert at Otsiningo Park will be during Spiediefest in October and as we get ready for that event, check out some of the past performances at Spiediefest.
The Spiedie Fest's Most Memorable Guests
The Spiedie Fest & Balloon Rally; arguably Binghamton's most cherished event. Every year, Binghamton locals, spiedie lovers, and hot-air balloon enthusiasts alike wait patiently for Binghamton, New York's annual festival to roll around.
The Spiedie Fest & Balloon Rally is an annual three-day festival in Binghamton, New York celebrating the local community and its immersive culture; including the infamous spiedie sandwich and an array of hot air balloons; a sight common to locals.
The Spiedie Fest & Balloon Rally attracts over 100,000 people, including some popular celebrity faces and performers.
Check it out! Here are 10 of the most memorable Spiedie Fest & Balloon Rally guests:
KEEP SCROLLING: Balloons of Spiedie Fest Past