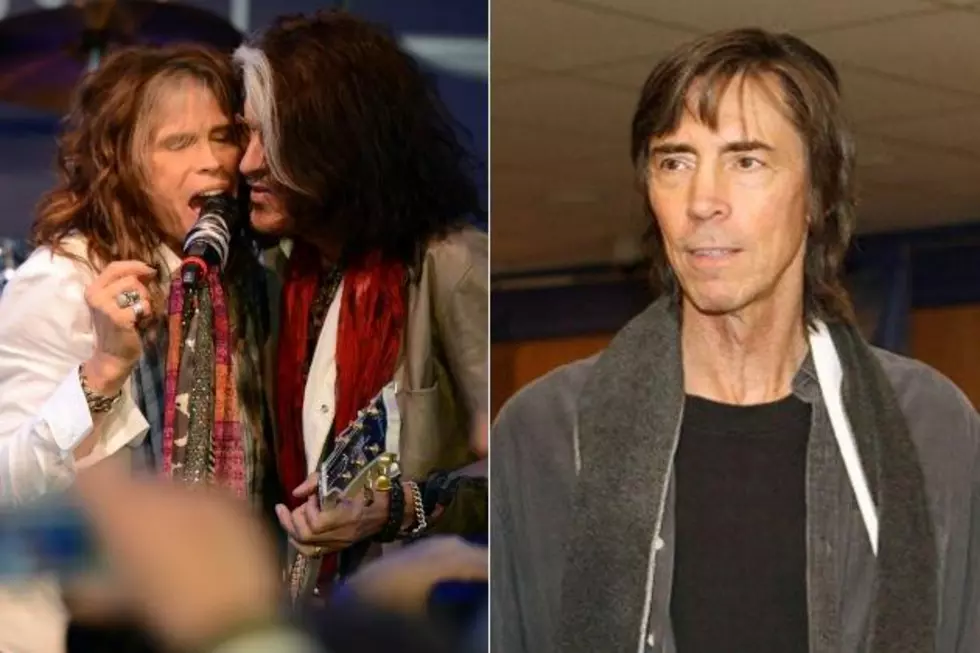 Boston Strong Benefit Concert to Stream Live Online
Jason Merritt / Mary Schwalm, Getty Images
Classic rockers Aerosmith, the J. Geils Band and Boston are among the performers who will take part in the Boston Strong benefit concert, which takes place at Boston's TD Garden at 7PM tonight (May 30). The concert will also stream live at Billboard.com.
The Boston-bred rockers join an all-star slate of acts that includes Jimmy Buffett, James Taylor, Extreme, Carole King,  Godsmack, Jason Aldean, New Kids on the Block and comedians Steven Wright and Dane Cook. Proceeds from the event will go to the One Fund, which Massachusetts Governor Deval Patrick and Boston Mayor Tom Menino established in the wake of the Boston Marathon bombings to help the people whose lives were most affected by those tragic events.
"For [guitarist] Joe [Perry] and the rest of us, it means everything to ... play this show," Aerosmith frontman Steven Tyler told the Boston Herald. "When you're listening to songs, it builds hope and strength. We want to warm the cockles of people's hearts."