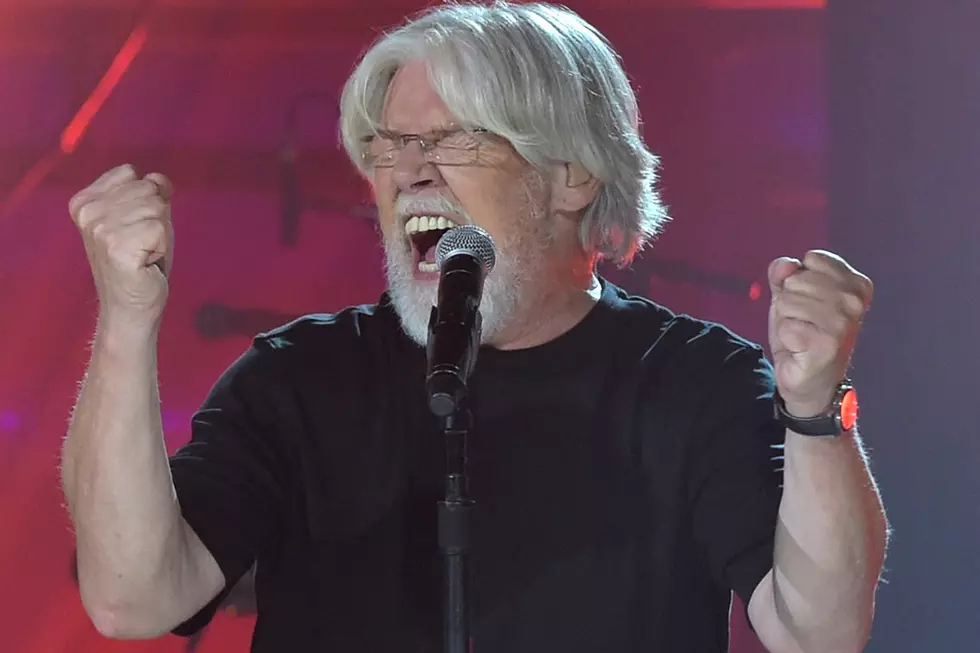 Bob Seger's Postponed Tour Will Resume This Fall
Rick Diamond, Getty Images
Healed up after back surgery forced the postponement of his 2017 tour, Bob Seger is ready to to get back on the road — and make up his missing dates.
As reported by the Oakland Press, Seger is scheduled to pick back up on Nov. 24, when he'll make up his Kansas City date; plans call for the rescheduled shows to continue through early next year, with "more to come" soon. A complete list of currently announced dates follows below.
Seger's rescheduled itinerary marks the latest in a series of encouraging updates to surface since the surgery. Shortly after undergoing the procedure, reps assured fans that it "couldn't have gone better"; not long after that, they promised a "coast to coast reboot" of the tour that was derailed by his health problems.
As quickly as he seemed to mend, even Seger admitted to fears that he'd never be able to get back to active duty. "The payoff is they didn't go anywhere near my larynx. They went in the back, so my voice is probably fine. I hope this pain goes away, 'cause they can never really guarantee it — and if it doesn't, then I'm done," he later confessed. "But that's what the doctors have to say. I think it's gonna be okay, I really do. But, God, it's taking a long time."
Bob Seger 2018/19 Tour Dates
11/24 (Original date 10/142017) — Kansas City, Sprint Center
11/27 (10/10) — Des Moines, Iowa, Wells Fargo Arena
11/30 (10/12) — Scottrade Center, St. Louis
12/12 (11/15) — XCEL Energy Center, Saint Paul, Minn.
12/14 (11/17) — Rosemont, Ill., Allstate Arena
12/20 (10/05) — Greenville, S.C., Bon Secours Wellness Arena
12/22 (10/07) — Atlanta, Infinite Energy Arena
1/19 (9/30) — Columbus, Ohio, Nationwide Arena
1/29 (11/13) — Billings, Mont., Rimrock Auto Arena
1/31 (11/7) — Boise, Idaho, Ford Center
2/15 (10/28) — Phoenix, Talking Stick Resort Arena
2/17 (10/26) — Denver, Pepsi Center
2/23 (11/4) — The Forum, Inglewood, Calif.