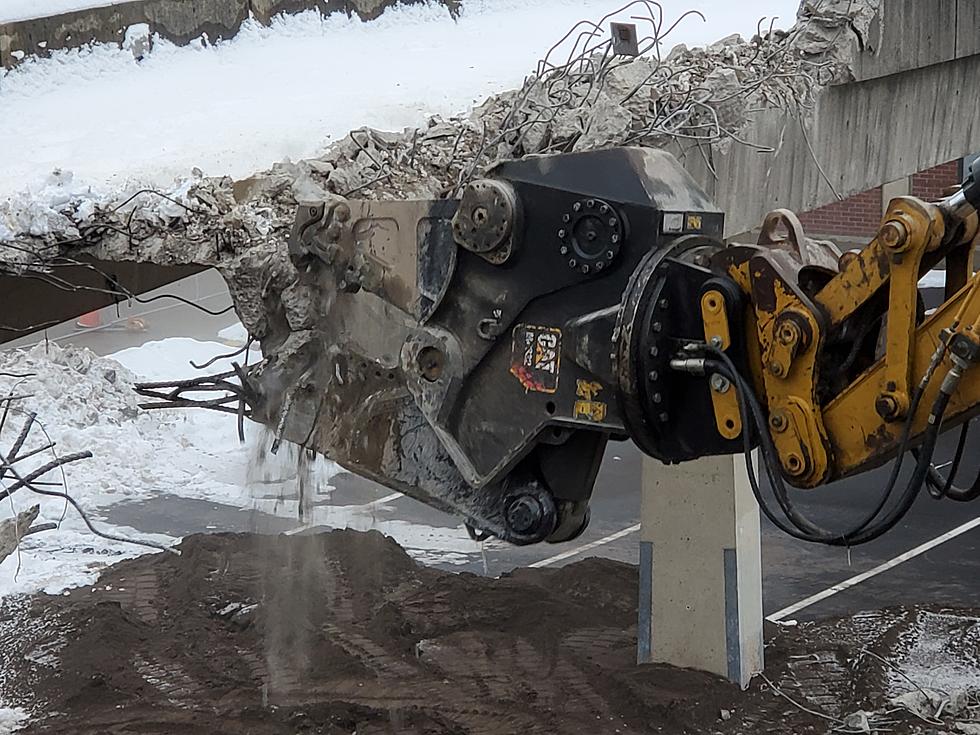 Binghamton Pedestrian Walkway Starts Tumbling Down [VIDEO]
Photo: Bob Joseph/WNBF News
Another of downtown Binghamton's "bridges to nowhere" is being torn down.
A demolition crew from Gorick Construction Company began to remove a pedestrian bridge over State Street Friday morning.
The walkway that had connected the MetroCenter building with the city-owned State Street garage has been unused for several years.
A small rusting section was removed in early 2017 because of fears it would fall into Commercial Alley.
Workers closed a portion of State Street just north of Court Street Thursday to stage equipment and prepare for the walkway demolition.
A detour around the project site is expected to be in place for about three weeks.
An unused walkway over State Street near City Hall was demolished about two years ago. Another pedestrian bridge that is out of service is to be torn down next month. That walkway links the MetroCenter to the Water Street parking ramp near Boscov's department store.
The demolitions being done this month and next will cost the city $232,000.
For breaking news and updates on developing stories, follow @BinghamtonNow on Twitter.