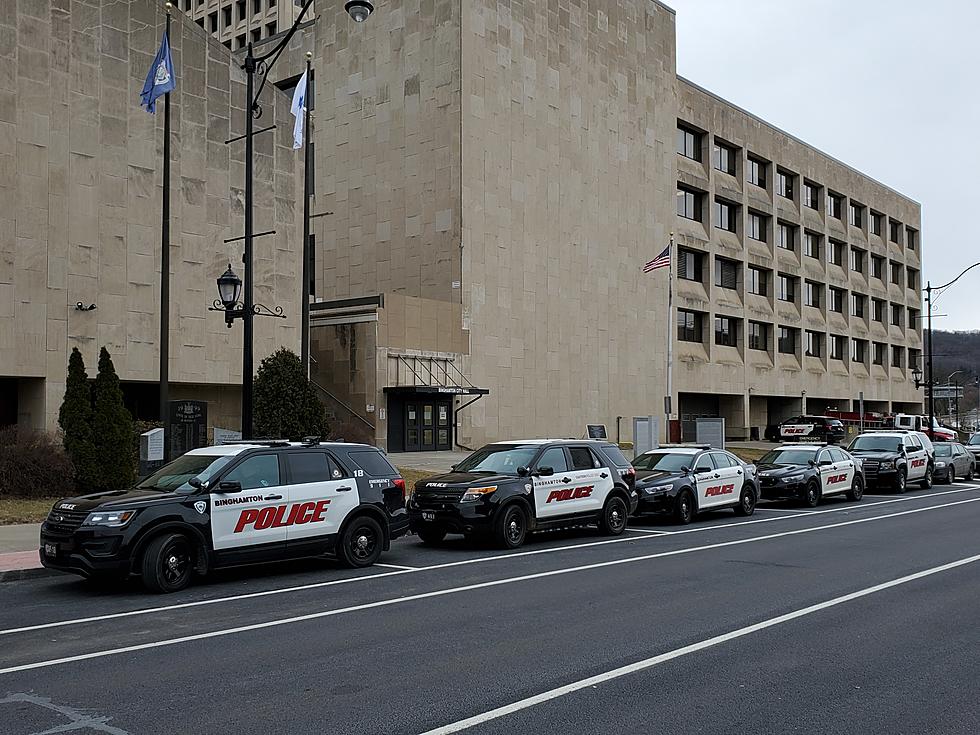 Binghamton Mayor Orders Citywide Coronavirus Curfew
Photo: Bob Joseph/WNBF News
The residents of Binghamton now face a nighttime curfew as part of the city's response to the COVID-19 pandemic.
Mayor Richard David announced the action late Tuesday afternoon. He said the curfew is effective immediately.
All city residents have been ordered to stay home between 10 p.m. and 5 a.m. until further notice.
The only exceptions are in the event of an emergency or if people are required to go to or from work. Essential medical-related travel, as well as necessary travel to pharmacies and grocery stores will be permitted.
In a statement, David said: "With a new confirmed case of COVID-19 in Broome County, and following discussion with Binghamton public safety officials, we are taking the next step necessary to slow the speed of the virus and keep our community as safe as possible."
City officials have been concerned about large gatherings of college students to celebrate St. Patrick's Day.
The mayor advised Binghamton University students to "stay home and avoid any type of party atmosphere."
David said Binghamton police "will be breaking up these gatherings and holding organizers responsible. Period."
For breaking news and updates on developing stories, follow @BinghamtonNow on Twitter.
Enter your number to get our free mobile app