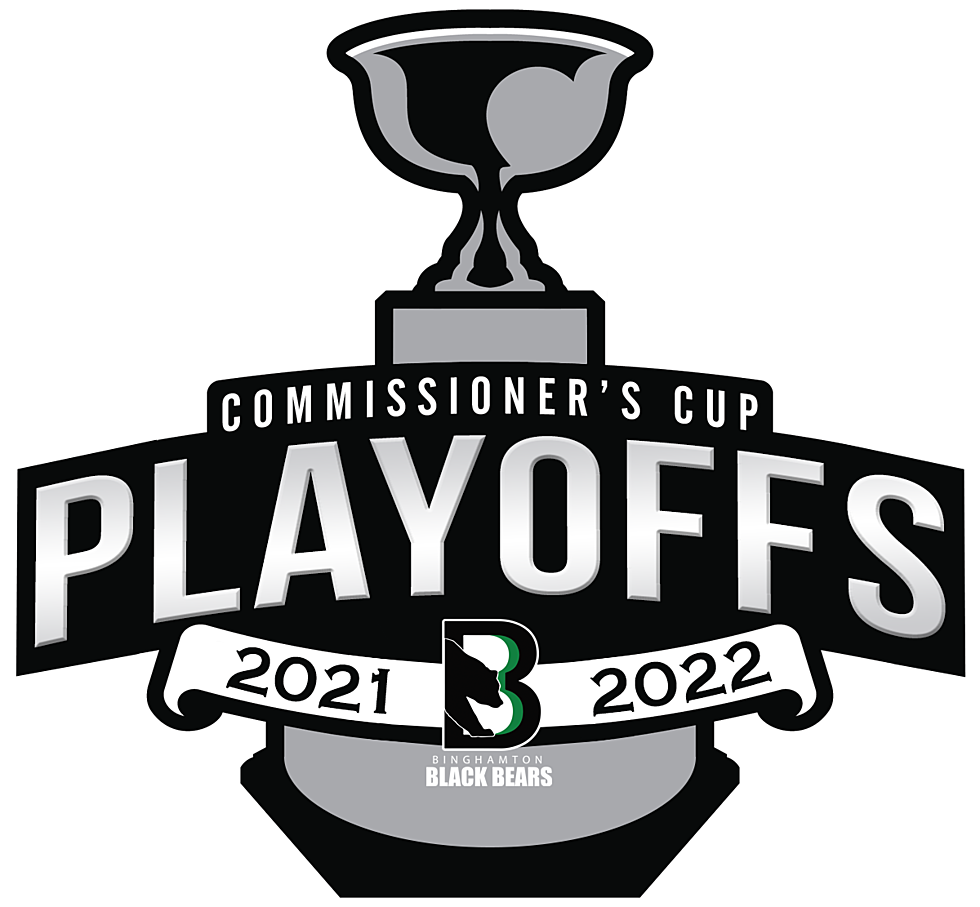 Binghamton Black Bears Prepare For First Playoff Game In Six Years
Binghamton Black Bears
The Binghamton Black Bears are getting ready to wrap up their first season in the FPHL. Saturday, April 16th is the last game before the playoffs and they'll honor the Broome Dusters. It's Throwback Night with an early 6 p.m. face-off.
Binghamton has advanced to the playoffs for the first time in six years and we can't wait to see their quest for the Commissioner's Cup. The top two teams in the league will get a first-round bye. Watertown has clinched the division and Colombus is currently in second place.
Binghamton is currently 5th and could start their three-game series at home against Danbury on Monday night. There still are games to be played so it's not set in stone yet, so while we wait, it's time to hand out some FPHL end-of-year awards.
As you would imagine, Watertown with the best record got the MVP (Justin MacDonald) and Head Coach (Brent Clarke) awards but the Black Bears did very well for themselves too.
Binghamton Black Bears 2021-2022 End Of Season Awards
Rookie of the Year:  Nikita Ivashkin
Forward of the Year: Nikita Ivashkin
Defensemen of the Year: Kyle Powell
Founder's Award: Andreas Johansson
and the most important...in my mind.
Broadcaster of the Year: Rob Lippolis
Congrats Rob, you make me proud and we are fortunate to have a man with his talent in the Southern Tier. You can see all the end-of-the-year award winners here.
I hope to see you on Saturday at the Visions Veterans Memorial Arena and don't forget it's an early 6 p.m. face-off. I'll be wearing my Broome Dusters throwback T-shirt and hope that you'll dress the part as well.
A Lookback at Binghamton Sports
Binghamton is a city filled with culture and community. What is one piece of culture that brings the community together? Sports; and Binghamton has a long line of historic teams.
The Broome-Binghamton Dusters