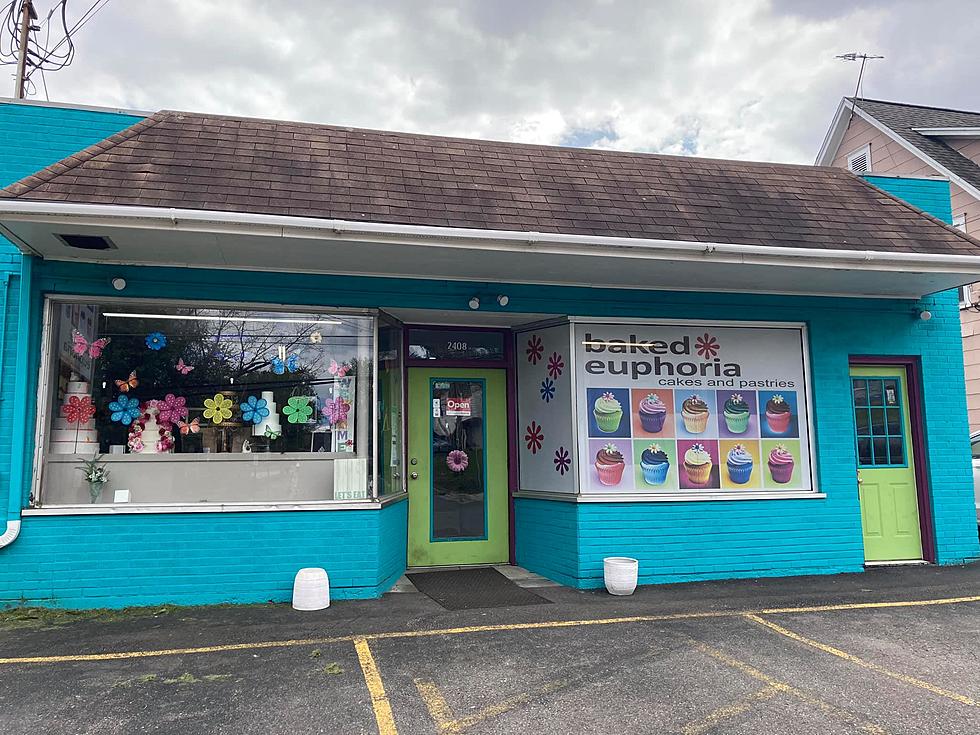 Baked Euphoria, Endwell, New York Bakery Featured on Two TLC Shows Has a New Owner
Julie Jenson
January 2014 was a big month for one little Endwell bakery. It was the month that our hometown bakery, located on Watson Boulevard, was put on the map...nationally.
In January of 2014, Baked Euphoria was featured on a new TLC show which was called 'Bakery Boss.' 'Bakery Boss was a spinoff of 'Cake Boss.'  The show premise was pretty simple: 'Cake Boss' star Buddy Valastro would visit struggling bakeries to offer wisdom and advice to help the bakery get back on its feet. 
After the episode featuring Baked Euphoria, the business name was on the lips of people from around the country, but before Buddy showed up to film, the bakery was facing an uncertain future. Owner Bonni Phelps explains,
After the Baked Euphoria episode aired on TLC, business picked up and an informal friendship was formed between Bonni and Buddy which lead to the bakery being featured nationally once again in yet another TLC show called, 'Bake it Like Buddy."
Baked Euphoria Appears on TLC's 'Bake It Like Buddy'
On 'Bake it Like Buddy,' Bonni and her daughter Bonni and her daughter, Monique had just four hours to complete against another mother-daughter team to create a holiday gingerbread house. The show aired in late November of 2018 and while the duo didn't win the grand prize, they enjoyed the experience.
Baked Euphoria Owner Announced Sale of the Bakery
On March 24, 2021, Bonni announced on her Facebook page that she would be moving to Tennessee and so Baked Euphoria was being put up for sale.

Is Baked Euphoria Closing?
No. Bonni Phelp's last day as owner of Baked Euphoria was on May 28 but without missing a beat the bakery announced just two days later, on June 1, that it had a new owner.
Who is the New Owner of Baked Euphoria?
The new owner of Baked Euphoria is Julie Jenson. According to her Facebook page, Julie is from Susquehanna and began baking when she was 15-years-old.
LOOK: Here are the best small towns to live in across America
CHECK IT OUT: See the 100 most popular brands in America
See the Must-Drive Roads in Every State