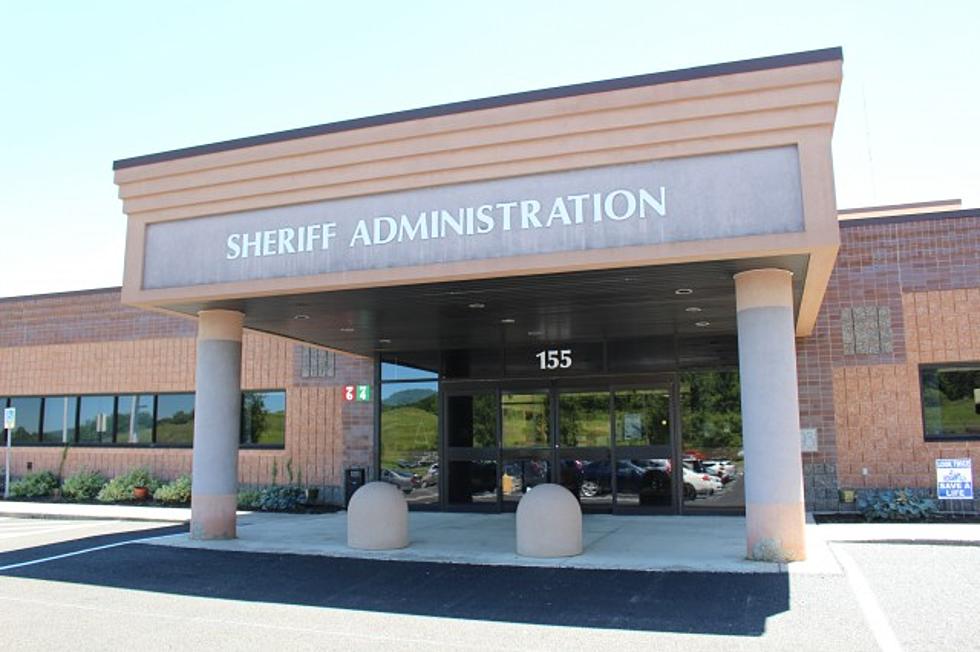 Assault, Forcible Touching & Contraband Investigated at Broome Jail
Bob Joseph/WNBF News
Corrections officers at the Broome County Jail have been busy with recent investigations of an inmate assault, prison contraband and an inmate reportedly groping a medical staffer.
A Broome County Jail inmate is being charged with felony assault for an attack on another inmate.   
Authorities say while being held on a Criminal Contempt charge, 34-year-old Vance Ferro of Binghamton allegedly punched another inmate and drove his knee into the victim's head and face, causing injuries. 
The alleged assault happened on Saturday, October 26 and Ferro was charged October 28. 
Corrections officials say the inmate who was attacked was taken for treatment to the jail medical unit and he was kept there for observation over concern of possible concussion. 
Ferro is charged with felony Assault in the Second Degree. 
He continues to be held in the Broome County Correctional Facility in the Town of Dickinson. 
In another recent incident, Broome County Sheriff's Office Corrections official say a jail inmate is accused of inappropriately touching a civilian medical staff member working at the correctional facility in the Town of Dickinson. 
According to a news release from the Sheriff's Office, 31-year-old Brian Pendell of Johnson City, who is being held in the Broome County jail, is accused of reaching under the medical staffer's shirt while she was attempting to give him medical attention on October 8th. 
Authorities say Pendell was arrested October 24 and is charged with misdemeanor Forcible Touching in connection with the incident. 
Sheriff's Officials did not say why Pendell was being held at the Broome County Jail or why he required medical attention. 
Finally, a Conklin woman is accused of trying to bring narcotics into the Broome County Jail. The Corrections Investigation Unit arrested 30-year-old Janee Cagenek October 30 after they found her in possession of Clonazepam and heroin laced with Fentanyl. 
Corrections officers say they found the narcotic contraband during an initial search of Caganek during the process of booking her into the Broome County Correctional Facility. 
Caganek is charged with two counts of Promoting Prison Contraband in the First Degree, a Class D Felony. 
She's been ordered to answer to the charge at a later date in the Town of Dickinson Court. 
The Tallest Peaks Of Each Southern Tier County (And A Few From Northeast Pennsylvania)
Lace up your hiking boots! Take a look at the tallest point in each county in the Southern Tier!
Supply Chain Workarounds and Household Hacks
We're continuing to encounter bare supermarket shelves or just run out of stuff we need at home.
There are easy ways to make your own, or substitute ingredients to get around shortages or poor planning. Some can even save you a few bucks.
Check out these workarounds, substitutions and hacks.
See if you know the four most important things you should always keep on hand.