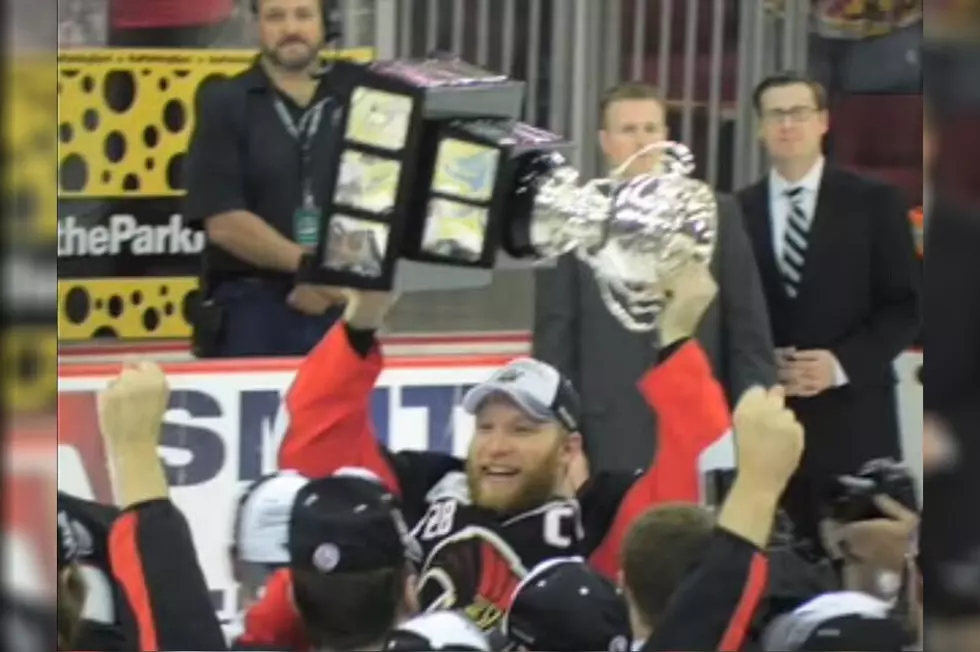 9 Years Ago Today Was the Championship Parade in Binghamton
Credit: Binghamton Devils via YouTube
Yesterday marked the ninth anniversary of the Binghamton Senators winning the AHL Calder Cup Championship. It was the first time Binghamton had won a championship in hockey.
The team began the Cinderella playoff run by almost getting knocked out in the first round. They were trailing three games to one were down if I remember correctly, three goals in game number five of that first round. They came back to win that game in overtime, 5 to 4. Binghamton then win the next two games in sudden-death overtime against Manchester   to advance to round two.
Binghamton then beat Portland in six games to move on to the Eastern Conference Finals where they swept Charlotte four games to none in the best-of-seven series. That's setup the slugfest between Binghamton and Houston.
Houston won game one 3 to 1, Binghamton won game tow in overtime to even the series at one game a piece. Houston then jumped out to a two to one game lead by beating Binghamton 2 to 1. From that point on Binghamton took over.
Enter your number to get our free mobile app
They blanked Houston in game four three zip, then double them up in game five 4 to 2. In Game six, Ryan Kelleher scored the tie-breaking game winning goal in the third period of game as Binghamton captured it's first ever Calder Cup, winning 3 to 2 on the road in Houston.
The next day, June 8th, 2011, the team flew back to Binghamton and took part in the championship parade down Main Street to the the Broome County Arena. The streets were lined with thousands of fans all the way to the area were greeted by a huge crowd for a championship ceremony.
I will never forget that series or that day as long as I live. Were you there?
18 Greatest Binghamton Mets