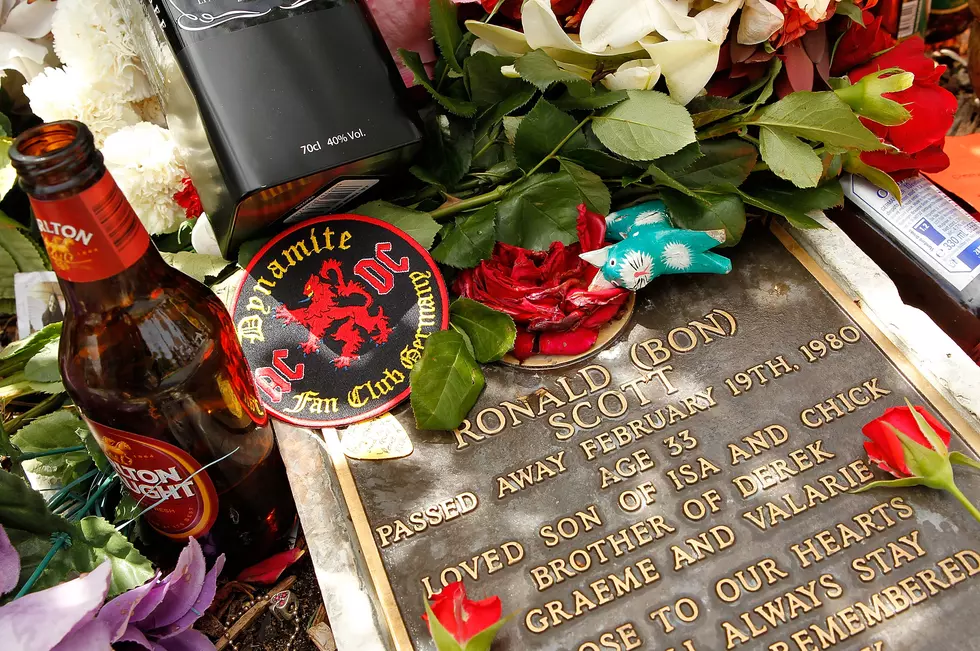 40 Years Ago Today We Lost Bon Scott
Paul Kane/Getty Images
On February 19th. 1980, news came from London, England, that 33 year old Bon Scott had died.
Enter your number to get our free mobile app
Ronald Belford "Bon" Scott was born in Australia on July 9th 1946. He became the lead singer of AC/DC when he attended one of their shows before they made it big. The band was on stage playing instrumental versions of rock songs without a singer. Bon jumped on stage and started singing along with the band, and the rest is history.
He was the singer an songwriter, (and on one song the bagpiper) for AC/DC starting in 1974. Bon fronted the band until he died in 1980.
AC/DC would release six studio albums featuring Bon Scott. They included; "High-voltage", "TNT", "Dirty Deeds Done Dirt Cheap", "Let There Be Rock", "Powerage", and "Highway To Hell". Scott, Malcolm Young and Angus Young started working on music for their follow-up to Highway to Hell when Bon passed away.
The band thought about calling it quits after Bon's passing, but with the encouragement of Scott Family, and knowing Bon would have wanted them to continue, they recruited singer Brian Johnson and went back to writing the follow-up to "Highway to Hell".
On July 25th. AC/DC released "Back In Black", the first album to feature new lead singer Brian Johnson. It was a tribute to their lost band-mate and became their biggest album to date. The album sold more than 50 million copies worldwide, and is still the 7th. best selling album of all time.
The official cause of death on his death certificate stated Bon Scott died from acute alcohol poisoning.
AC/DC is slated to release a new album this spring.