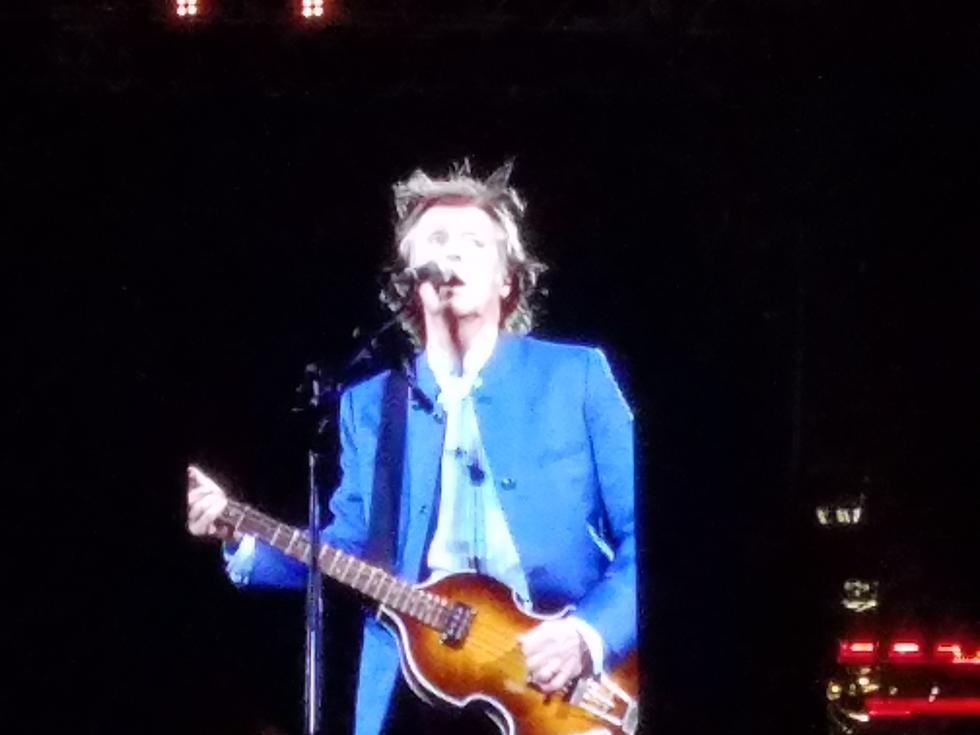 3 Years Ago This Week Paul McCartney Played the Carrier Dome
Jim Free photo
Being that all live concerts were put on hold this year because of the coronavirus pandemic, I started thinking back to some of the great concerts and I've seen in recent years. Last week I did an article about Ringo Starr playing the Floyd L Maine's Veterans Memorial Arena in 2018. The year prior to that Ringo show, his former bandmate Paul McCartney played the Carrier Dome in Syracuse.
The date was September 23rd 2017. The day tickets went on sale, Chris and I bought our tickets. We stored them in a safe place for over 5 months. When we were talking about getting tickets, a guy who worked at NYSEG with Chris mentioned that he would like to go see the show with his girlfriend, so we ended up getting four tickets.
We drove up to Syracuse early in the afternoon and went to the Dinosaur BBQ for a late lunch. Then we made our way to the Carrier Dome to see one of the greatest singer songwriters ever.
Paul played 39 songs in all, 26 of them were Beatles songs. One of the highlights of the three hour show was when Paul brought out a ukulele and did a tribute to George Harrison by playing Something. That song has special meaning for Chris and me because it was our wedding song. He also paid tributes to John Lennon and his late wife Linda.
Another highlight that could have had a horrible outcome, was when he played Live and Let Die. The pyrotechnics shot up into the air and caught part of the stage's lighting scaffolding on fire. A little bit of fabric fell on the stage in flames where it was met by a stagehand with a fire extinguisher.
Enter your number to get our free mobile app
Paul told jokes and stories in-between songs, sometimes shedding a light on what inspired the lyrics. Including the song Blackbird that McCartney said he wrote after watching news coverage of the race riots in the United States in 1968.
That was the second time I've seen Paul McCartney in concert. And just like the first time when I saw him in Philadelphia and the early 90s, when he ripped into a Beatles song, I got a chill down my spine. Truly one of the best concerts I've ever seen.
Remember When Ringo Star Rocked Binghamton?