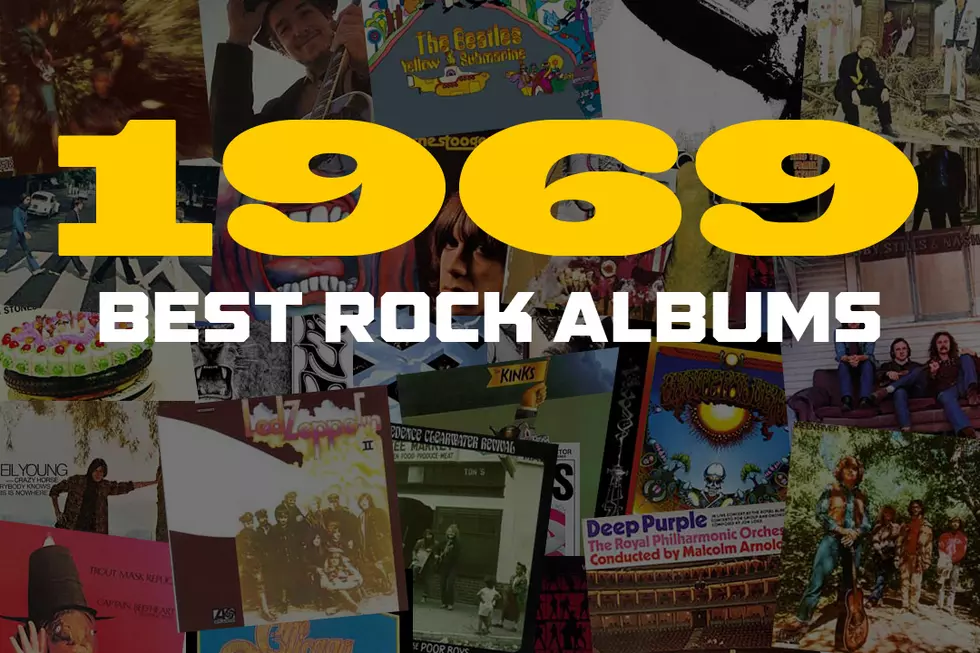 Ultimate Classic Rock
The '60s closed on a foreboding note, and this list of 1969's Best Rock Albums often reflects that. Click through for our staff-selected favorites, which illustrate the way a period fired by brightly colored dreams of peace and free love dissembled into one fraught with violence and sad endings.
At the same time, bands appeared that would dominate the decade to come. Led Zeppelin released their acclaimed first and second albums in '69, laying a sturdy foundation for superstardom. Chicago issued the first of what will eventually be four straight multi-album projects through 1972's Chicago V. Mick Taylor joined the Stones, sparking their most heralded period – though one that was marked by a turn toward darker subject matter.
That was probably to be expected for a generation still reeling from shocking assassinations and an ever-escalating war. So, too, was a move toward nostalgia for the old ways. Bob Dylan went country, even as his old backing musicians in the Band released a determinedly homespun self-titled masterpiece. The Byrds also splintered, with two members breaking away to form the Americana-focused Flying Burrito Brothers.
All of it is woven together in the complex story that was 1969. The above gallery counts down the best rock albums from this turning-point year.