Today in History Quiz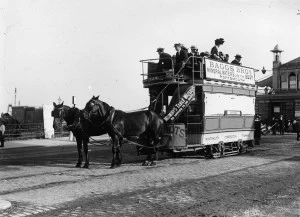 Here's today's history quiz for November 14th.
On this day in 1832, the first horse-drawn streetcar went in to service in New York City. Passengers quickly learned:
a) It was faster than walking.
b) It was easier to transport your shopping.
c) To never sit directly behind the horse.