Steven Adler Puts Axl Rose Anger + Guns N' Roses Reunion Hopes Behind Him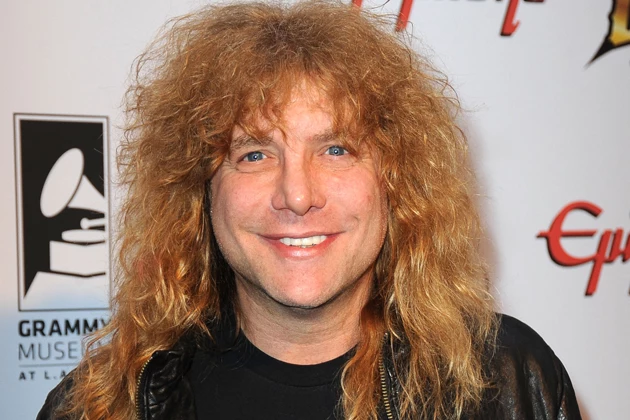 One of the biggest proponents of Guns N' Roses reuniting was the band's original drummer Steven Adler, who was the first to exit the group due to substance abuse issues and who felt he had some unfinished business with the band. But Adler tells Rolling Stone that the days of him wishing for a reunion and his anger toward Axl Rose for not allowing that to happen have subsided.
The drummer says that for years he looked at a poster of GNR's first tour of England hanging in his living room and thought that one day they would we reunite, but now he walks past the poster and says, "I'm so glad I was a part of that. That was a great and exciting time of my life. It's nice to appreciate it, but I'm no longer angry and pining for a reunion. I'm not angry about it anymore. It's flushed out of my system."
The drummer broke up his Adler's Appetite band earlier this year as he felt the group leaned heavily on his Guns N' Roses past for shows and he's started a new outfit simply dubbed Adler and put together their debut disc 'Back From the Dead.'
While his ties with Axl Rose are fairly non-existent, Adler has reconnected with Slash, who played guitar on the track 'Just Don't Ask' from the disc. "Slash was proud of me for how I was able to take care of myself. It was so nice to be living in the present with him. The whole thing was a dream come true," says Adler. At present, the drummer is plotting to take his band on the road to support the disc and he says their shows will consist primarily of new material.
As for Rose and the drummer's dismay after Axl's last-minute decision to not join the rest of the group at the Rock and Roll Hall of Fame induction earlier this year, Adler says, "I'm not angry with Axl anymore. I love him and I feel blessed that I got to work with him and achieve what I achieved with him. I guess time does heal all wounds." He also apologized for calling the current lineup of GNR "hacks" in an interview earlier this year, adding, "I shouldn't have said that. I've grown up and matured. Holy crap! I've matured in the six months since we last spoke."
Source:
Steven Adler Puts Axl Rose Anger + Guns N' Roses Reunion Hopes Behind Him