Paul McCartney Opens Up in Twitter Q&A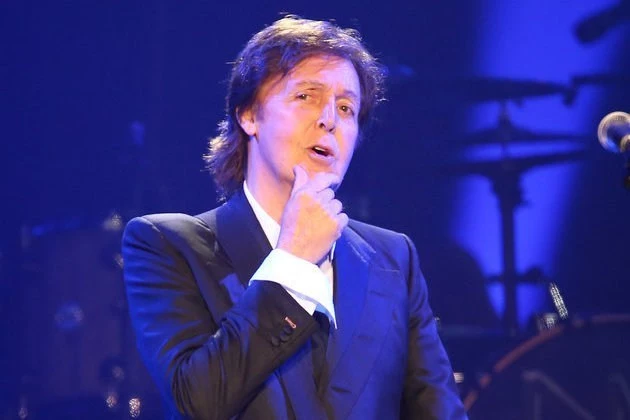 Even the biggest rock stars on the planet can't avoid social media these days, and on Oct. 3, Paul McCartney opened himself up to the Twitterverse for a wide-ranging online Q&A session.
Choosing from what must have been thousands upon thousands of questions, McCartney let fans in on the hardest part of songwriting, artists he might potentially work with sometime soon, the most recent records he's purchased, and just why, exactly, he chose 'New' for the title of the album he's scheduled to release on Oct. 14. Take a look at some of the highlights from the Q&A below.
Thanks @dollybird1963 I was playing around with more poetic titles but NEW was a simple word and the name of a song on the album #askMacca

— Paul McCartney (@PaulMcCartney) October 3, 2013
Cheers @magicalmysterys There was a rumour about a year ago that @bobdylan & I might work together but we haven't picked up on it #askMacca

— Paul McCartney (@PaulMcCartney) October 3, 2013
Cheers @JacksonBeatles The last albums I bought were by @kanyewest @The_National @thecivilwars and @s_c_ (Jay Z) #askMacca

— Paul McCartney (@PaulMcCartney) October 3, 2013
Cheers @allen_sosa I like 'Early Day's and the hidden track which is called 'Scared'. But I like them all. #askMacca

— Paul McCartney (@PaulMcCartney) October 3, 2013
Thanks @tatiii_andrade Many memorable moments but especially recording the slide solo at the end of 'Appreciate' in LA #askMacca

— Paul McCartney (@PaulMcCartney) October 3, 2013
Thanks @4flapjacks The last time I laughed uncontrollably was yesterday at the video shoot for 'Queenie Eye'! #askMacca

— Paul McCartney (@PaulMcCartney) October 3, 2013
Thanks @MichaelFulfs Finishing it! #askMacca

— Paul McCartney (@PaulMcCartney) October 3, 2013
Thanks @11Zico A love of what I do! #askMacca

— Paul McCartney (@PaulMcCartney) October 3, 2013
Source:
Paul McCartney Opens Up in Twitter Q&A