Paul McCartney Announces Track Listing for 'New'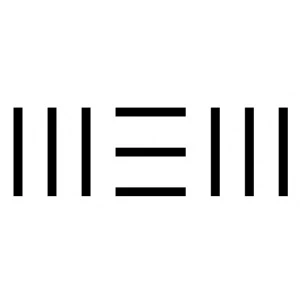 Paul McCartney is set to release 'New,' his first album of original music in six years, on Oct. 15. He's just released the track listing, complete with a breakdown of which producers worked on each of the album's 12 songs.
McCartney, who broke 50 years of precedent by working with four different producers on 'New,' explains in a press release his reason for the switch. "The original idea was to go to a couple of producers whose work I loved, to see who I got on with best," he says. "But it turned out I got on with all of them! We made something really different with each producer, so I couldn't choose and ended up working with all four. We just had a good time in different ways."
Mark Ronson (who produced the titular first single), Paul Epworth and Ethan Johns each lent their talents to two songs, while Giles Martin produced the remaining six songs. Martin, the son of Beatles producer George Martin, is also credited as the executive producer of 'New.' McCartney believes that this decision resulted in a more diverse-sounding album than is usually expected from him.
"It's funny, when I play people the album they're surprised it's me," he adds. "A lot of the tracks are quite varied and not necessarily in a style you'd recognize as mine. I didn't want it to all sound the same. I really enjoyed making this album. It's always great to get a chance to get into the studio with a bunch of new songs and I was lucky to work with some very cool producers. We had a lot of fun."
'New' Track Listing (producer listed in parentheses)
1. 'Save Us' (Paul Epworth)
2. 'Alligator' (Mark Ronson)
3. 'On My Way to Work' (Giles Martin)
4. 'Queenie Eye' (Paul Epworth)
5. 'Early Days' (Ethan Johns)
6. 'New' (Mark Ronson)
7. 'Appreciate' (Giles Martin)
8. 'Everybody Out There' (Giles Martin)
9. 'Hosanna' (Ethan Johns)
10. 'I Can Bet' (Giles Martin)
11. 'Looking At Her' (Giles Martin)
12. 'Road' (Giles Martin)
Source:
Paul McCartney Announces Track Listing for 'New'