New Look for Ronald and Some of Our Favorite Spokes-Characters of the Past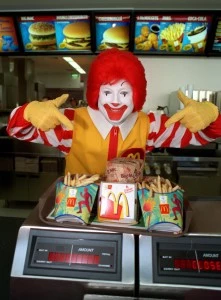 Throughout the years many logos and brand characters have been replaced or given a new look so why wouldn't we expect one of the most famous advertising clowns to get a makeover. Ronald McDonald is getting new clothes to sport a more modern look.
I started thinking about all the other characters that have been replaced throughout the years. Here's a few you may remember.
Plop Plop Fizz Fizz
Tony the Tiger
Maytag Repair Man
Good and Plenty
and A very Creep commercial I don't remember this but it must have scared the hell out of most kids