Kinks Reunion Is 'As Close As It's Ever Been to Happening'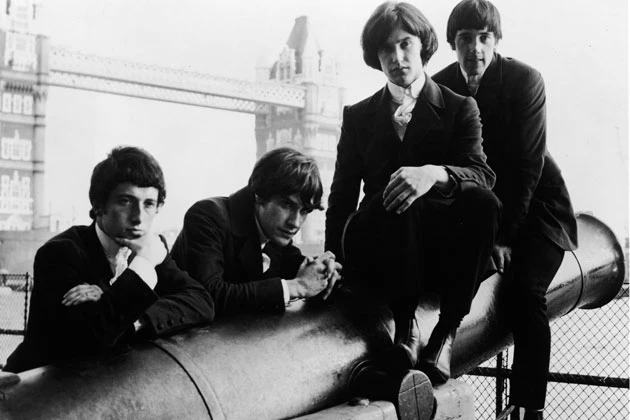 Back in September, guitarist Dave Davies said there was a "50-50″ chance of the Kinks reuniting. Apparently, those numbers are getting better by the day.
Dave's brother, and Kinks frontman Ray Davies, recently told Uncut that a band reunion is "as close as it's ever been to happening." This shouldn't come as a total surprise; even though Ray has dismissed any reunion talk over the past several years, he started warming to the idea last month.
In the new issue of Uncut, the three surviving members of the Kinks' original lineup — the Davies brothers plus drummer Mick Avory — sat down for interviews. And it appears that all three of them are open to getting back together. (Avory left in 1984, and Ray pulled the plug on the band a dozen years later.)
Dave addresses the often tumultuous relationship he's had with his brother over the years. "I said to Ray I thought that it'd be a great shame if we don't try and do something," he told Uncut. "I don't think our love has diminished. I think the stage-play has played itself out a bit, the pretense and the acting. I think it's time reality took over, and started directing the last years of … whatever it is. It's like Cain and Abel."
Last month, Ray told ABC News Radio that he didn't want to get back together just so the Kinks could tour as a nostalgia act. "My answer is 'no' if we're just going to go out and play the oldies, 'maybe' if we can make good new music as well," he said. "I must write something new, something fresh, because … as long as I'm alive, I'm living in the present world and I want to be inspired by it and resonate the world I live in."
Likewise, Dave tells Uncut that any Kinks reunion must be done for the right reasons: "I don't want to see the legacy of the Kinks soured by two miserable old men doing it for the money."
Source:
Kinks Reunion Is 'As Close As It's Ever Been to Happening'