Kinks Still Considering 50th Anniversary Reunion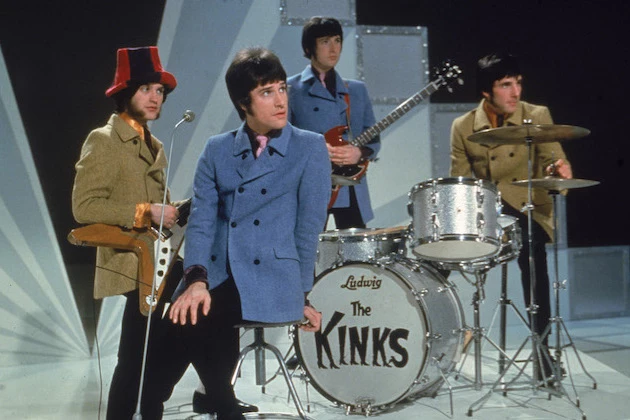 Talk of a Kinks reunion has been in the air since Dave Davies put the chances of a 50th anniversary cease fire at "50-50" last fall. In the meantime, the guitarist — whose dust-ups with sibling frontman Ray Davies are almost as famous as their songs — is still trying to sort out their tangled relationship.
"The thing is, there's healthy relationships, and toxic ones," Dave Davies told the Independent. "And the older I get, the more difficult I find it being around Ray, because — I don't want to use the word abuse, but I feel my energy seeping away from me sometimes if I'm with him."
Founded in 1964 by the Davies brothers, the Kinks haven't performed together since 1996. Over a three-decade tenure together, however, Dave and Ray created timeless classics like "You Really Got Me," "Waterloo Sunset" and "Lola" on the way to the Rock and Roll Hall of Fame. More recently, however, both have dealt with health issues. In 2004, Ray was shot in New Orleans, and Dave suffered a stroke that nearly killed him. But the guitarist has bounced back with a new studio album, and plans his first hometown performance in 13 years at London's Barbican Hall on April 11.
That flurry of activity, perhaps inevitably, led to questions about a comeback for the Kinks — and Dave Davies didn't rule one out. The brothers reportedly met at pub last summer to discuss just such a thing, though no firm plans have followed.
And so it seems their partnership will continue this lengthy absence, at least for now: "Families are difficult, and you can learn from discomfort," Dave Davies says. "Ray and I have been each other's most important teachers — maybe that's the clue to the whole relationship. … In my 30s and 40s, I resented the fact that Ray gave me so little credit for my input and creativity. But my love has always been relentlessly directed towards him."
Source:
Kinks Still Considering 50th Anniversary Reunion