John Densmore Details Feud with His Doors Bandmates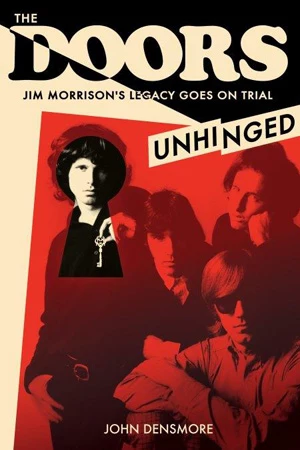 The feud between drummer John Densmore and his remaining bandmates from the Doors – keyboardist Ray Manzarek and guitarist Robby Krieger – has played out in the press for the past decade. Now in his new book, 'The Doors Unhinged: Jim Morrison's Legacy Goes on Trial,' Densmore offers up his very personal account of the lawsuits and the often very public battle he's endured.
Densmore points to a 2003 incident that he feels started it all. Car makers Cadillac offered up a multi-million deal that Krieger and Manzarek wanted to accept but that Densmore was against from the start, calling on an agreement the band had made when Jim Morrison was alive to never use their music in any commercial.
The agreement came after Buick had approached them wanting to change the lyrics in the song 'Light My Fire' to "Come on Buick / Light my fire" for commercial use. According to Densmore in a new interview with Rolling Stone, "Jim accused us of making a deal with the devil and said he would smash a Buick with a sledgehammer onstage if we let them [change the lyrics]."
After that, Krieger and Manzarek started touring under the Doors moniker even after Densmore voiced his disappointment and asked them to stop. This led to the initial lawsuit brought on by Densmore and the Morrison estate, resulting in a counter-suit by Krieger and Manzerek. Densmore felt his character was attacked during the trial by his bandmates. "They tried to convince the jury I was an eco-terrorist because I am involved with a handful of peaceful, credible environmental organizations," said Densmore. "I couldn't believe some of things I heard them say. I felt betrayed, hurt and very alone."
Probably the most shocking news of all is that Densmore says that he is currently on speaking terms with his estranged bandmates and that playing together again at some point is not entirely out of the question. "Being in a band is like polygamy, only without the sex," said Densmore. "Things happen. But I'd get together for a one-off if there's a good reason – but it would have to be for charity, not for money."
Source:
John Densmore Details Feud with His Doors Bandmates