'Wizard of Oz' TV Series: CW Next in Line with 'Dorothy Must Die'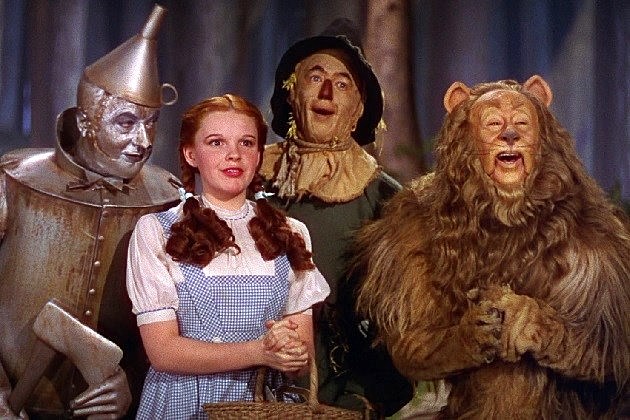 Forget 'The Wizard of Oz,' we're closer to the 'Wizard of Oy,' at this point. Following NBC's announcement to develop a 'Game of Thrones'-style take on the L. Frank Baum mythology titled 'Emerald City,' which itself followed CBS modern medical drama 'Dorothy,' The CW has thrown their hat onto the yellow brick road in developing a "what if" take on the classic tale, titled 'Dorothy Must Die.'
Via Deadline, 'Heroes' and 'Touch' creator Tim Kring has officially sold to the CW a revisionist take on 'The Wizard of Oz' with executive producers Adam Armus and Nora Kay Foster. Dubbed 'Dorothy Must Die,' the new iteration would see the story pick up some 80 years after Dorothy Gale supposedly returned home, though in reality, the supernaturally-youthful Dorothy remained in Oz, presiding over "a now fascist fairyland with her perfectly manicured iron fist."
True to adapting the canon, evil Dorothy's henchmen consist of none other than the Scarecrow, the Tin Man, and the Cowardly Lion. When another young Kansas woman winds up brought to the war-torn Oz via tornado, the girl uncovers a revolutionary underground of witches and enchanted beings. There she learns of her destiny to lead their people in the fight to reclaim Oz from "a power-hungry Dorothy's ruthless clutches."
Of course, if the idea seems too radical for purists, the basing book will arrive from HarperTeen next April, with digital prequel novella "No Place Like Oz" currently available. 'Dorothy Must Die' represents the latest 'Wizard of Oz' adaptation to enter the development cycle, joining Syfy's 'Warriors of Oz,' an earlier bandied 'Game of Thrones'-style 'Red Brick Road' and even 'Once Upon A Time''s potential to feature Oz.
Along with Disney's moderate performer 'Oz: The Great and Powerful' and its potential sequel, much of the recent interest in adapting 'The Wizard of Oz' stems from the 1939 Judy Garland film's imminent 75th anniversary, which will receive its own 3D re-release.
Well, what say you? Which of the multiple 'Wizard of Oz' TV series would you like to see make it through the development process?

Source:
'Wizard of Oz' TV Series: CW Next in Line with 'Dorothy Must Die'