College Football Season's Here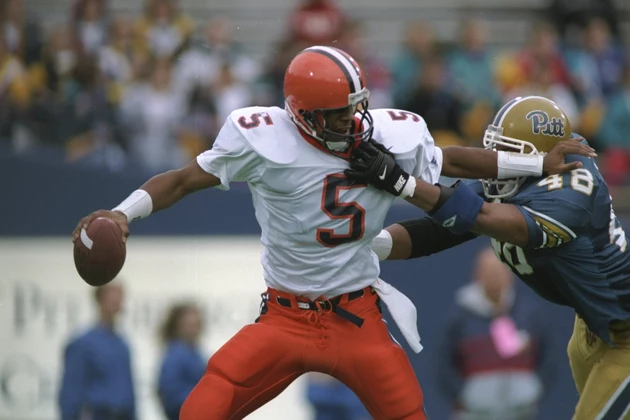 Well here we are two weeks into the college football season and Alabama and Oklahoma look unstoppable. Growing up in Pennsylvania I grew up a Penn State fan. As I got older I would still root for the Nittany Lions but also started rooting for the Miami Hurricanes. I know, that is a very weird combination. I rooted for both teams and as long as they weren't playing each other it worked out pretty well.Now that I've been living in Binghamton for almost all of my adult life, I also pull for Syracuse. I would say the majority of people in our area are Syracuse fans.
There is nothing like seeing a college football game in person with the students and the crowd going nuts. You should check out the bus trip we have going to the Carrier Dome to see Syracuse host Pitt on October 7th. It's homecoming for 'Cuse,  so the vibe inside the Dome will be incredible. The best part about the bus trip is you don't have to worry about parking or driving for that matter. It's just 50 bucks. You get you a ride to and from the Dome, a ticket to the game, and refreshments on the bus. All the info is on our website.  Give it some thought and join us for the bus trip. It will be cool having 50 Syracuse fans all riding up together.