Bacon and Wine Go Together Just Fine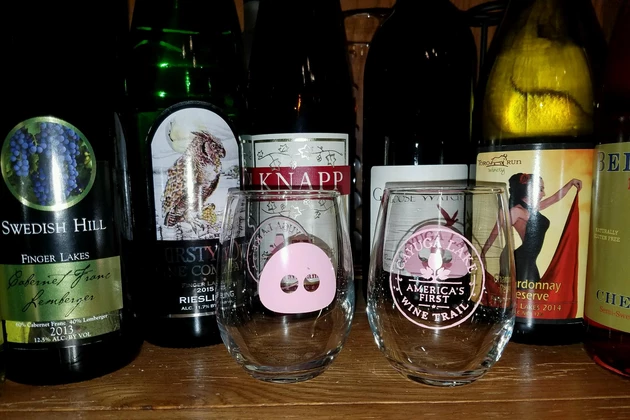 Everybody loves bacon, right? I like bacon. I like wine too even though I'm more of beer and whiskey guy. So bacon and wine? Hell yeah. My wife and I, along with two friends, drove up to Cayuga Lake on Saturday for their annual "Bacon on the Lakein" wine tour. This is one of the great things about living in this area, The Finger Lakes are so close by. So we started at the top of the lake and worked our way down the western side. Each participating winery had some kind of food that they paired with one of their wines. We had everything from brownies and ice cream, to bacon flavored butter and my favorite, the corn and bacon chowder. You also get a little recipe book of all the food you tried so you can make it for yourself. If you never been on a wine tour, they are a lot of fun. People vacationing from other states, visit the finger lakes to do the wine tours. Plus you have the limo buses full of people that are on the wine trail. Sometimes you get to know them and talk to them at each stop. They're usually the ones that drink the most so there is alway one that you laugh at for most of the afternoon. There were a few people that were dressed as pigs, and this one woman had a pig t-shirt on and was wearing a pink tutu.
For the people in the Southern Tier that claim "there is nothing to do in this area"! Try one of the wine tours at one of the Finger Lakes. I would suggest going to one of the themed tours like Bacon on the Lakein or Wine and Pasta. Just make sure you bring along a D.D. So you can really enjoy yourself.
Cheers!